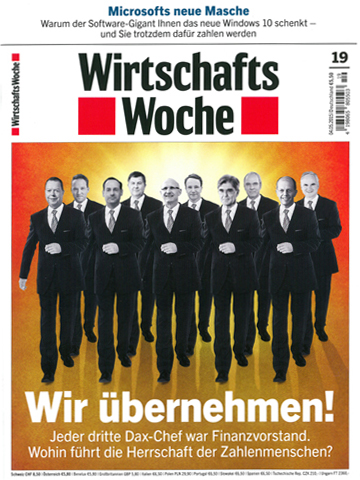 WirtschaftsWoche
WirtschaftsWoche, Germany's weekly business magazine is the premier opinion-leading medium in the market. Every Monday more than 100 experienced journalists and correspondents around the world report on the full spectrum of economic topics that interest top business decision-makers: a recognized quality reporting with an open-minded attitude.
FREQUENCY: Weekly
READERSHIP: 842,000
DISTRIBUTION: Subscriptions + newsstand 
Please contact us for more information and advertising opportunities.