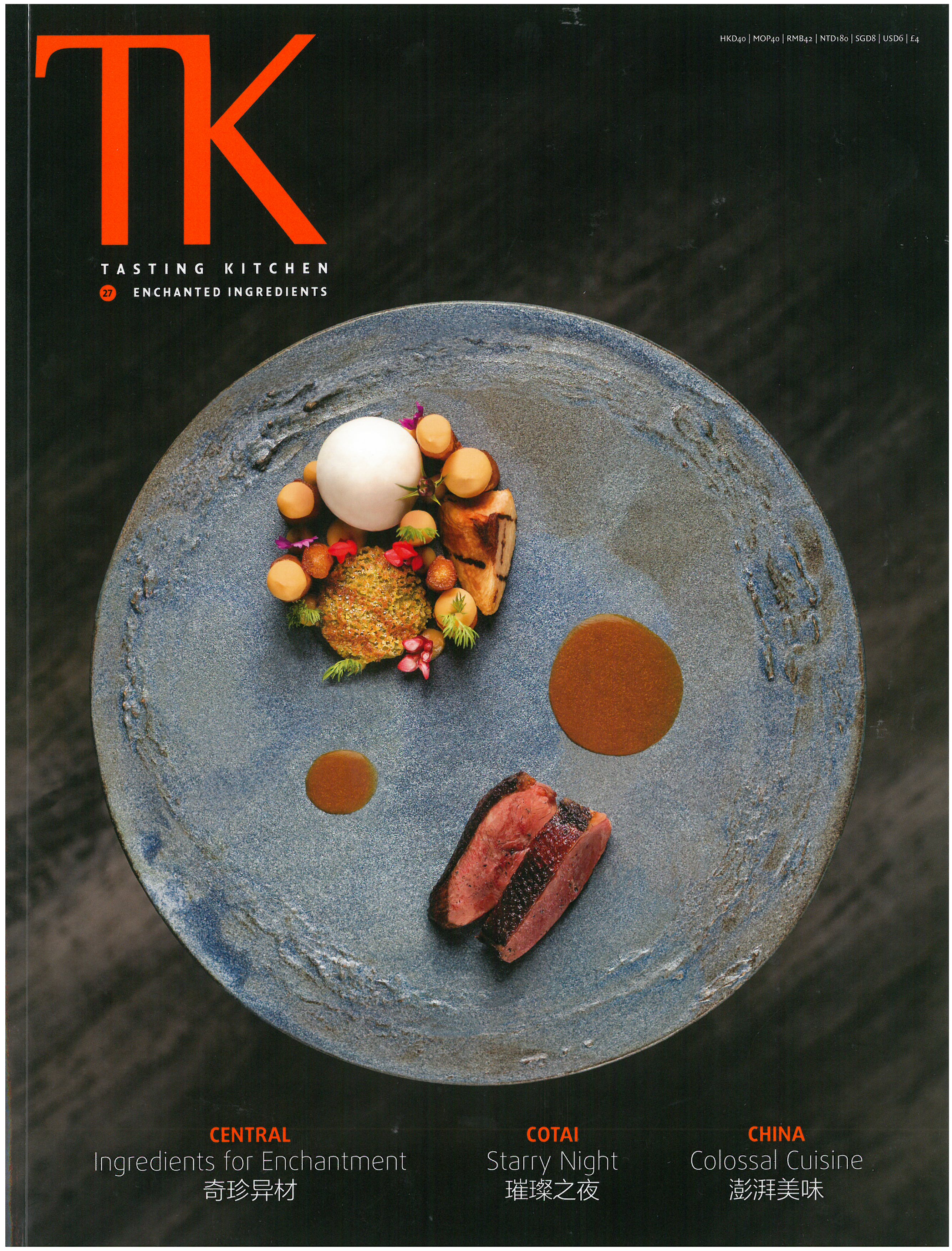 Tasting Kitchen
Tasting Kitchen  is a celebration of the Pearl River Delta's finest restaurants, greatest chefs and most delicious food.
It is the definitive print guide to the best culinary experiences in the region; it appeals to the region's most affluent, influential and enthusiastic lovers of food and drink. It is distributed at the region's best hotels, private clubs, fine-dining restaurants, airplane lounges, bookstores, wine and gourmet shops, newsstands, etc. TK   is also a strategic marketing channel to reach the affluent visitors; High-spending, quality-conscious residents; Regional F&B decision-makers.
Tasting Kitchen  reaches an audience of consumers who actively seek out the best dining experiences the region has to offer. Gain unprecedented exposure to F&B decision makers in Hong Kong, Macau and Greater China. Maximize your brand exposure to the entire F&B audience in Hong Kong and the whole Pearl River Delta region.
TK  won top honours in the Society of Publishers in Asia (SOPA) 2014 Editorial Awards, the region's top publishing prize, in two categories: Excellence in Feature Photography and Excellence in Magazine Design.
FREQUENCY: Bimonthly
CIRCULATION: 26,000
READERSHIP: 150,000
DISTRIBUTION: Hong Kong and Macau Hotels, Residential Clubs, Newsstands, Bookshops, Supermarkets, Wine and Gourmet Shops, Airline Lounges, Salons
Please contact us for more information and advertising opportunities.