Media >
Stars – Garuda Indonesia's Inflight Entertainment Guide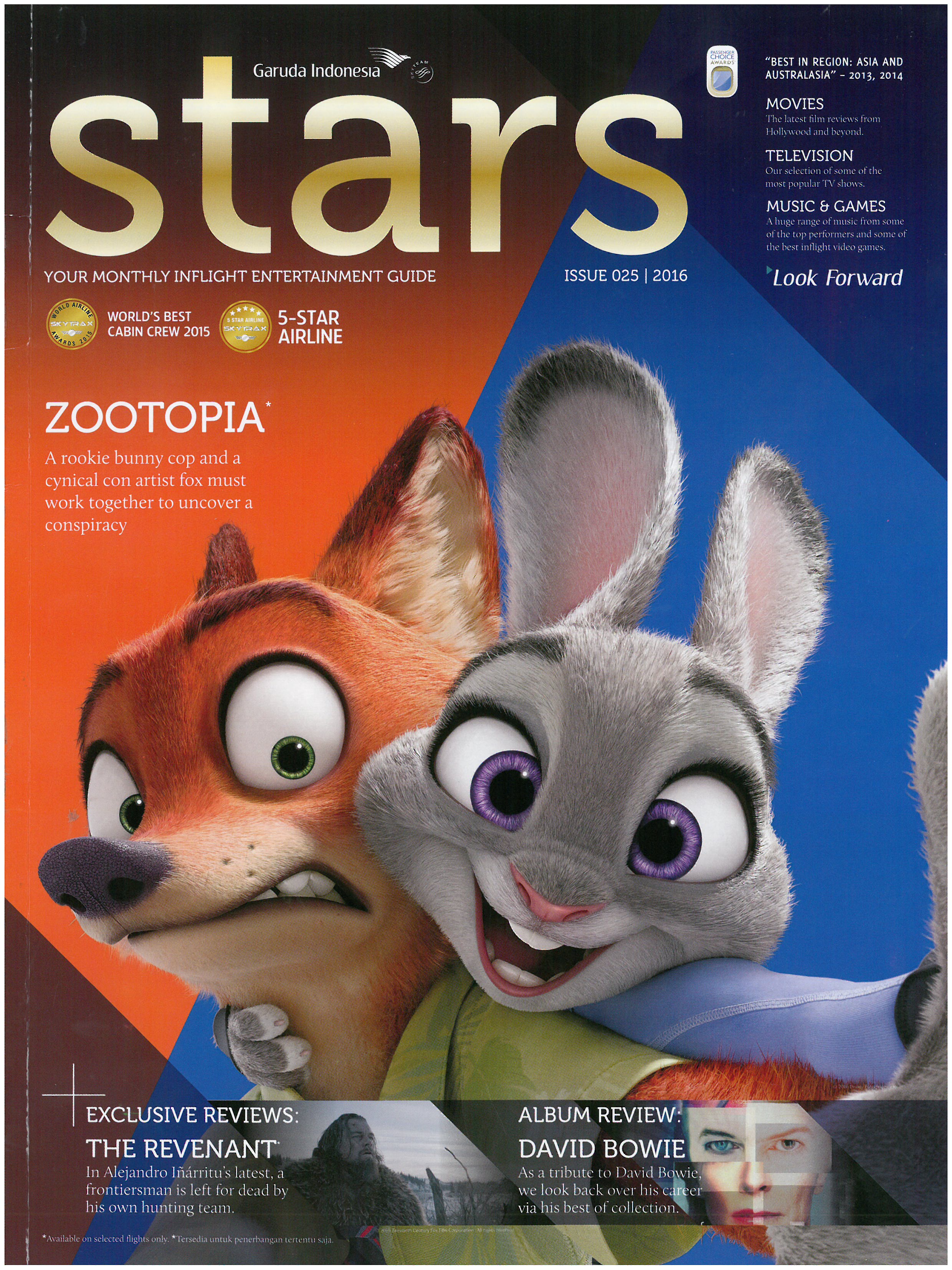 Stars – Garuda Indonesia's Inflight Entertainment Guide
Garuda Indonesia currently operates 82 aircrafts and serves 33 domestic and 18 international destinations in Asia (Regional Southeast Asia, Middle East, China, Japan, South Korea), Australia, and Europe (the Netherlands). Stars magazine is Garuda Indonesia's inflight entertainment guide available on all AVOD aircraft for both domestic and international flights.
FREQUENCY: Monthly
POSSIBLE READERSHIP: 40,500 copies
DISTRIBUTION: Inside seat pockets on Garuda Indonesia flights
Please contact us for a full media kit and advertising opportunities.