Media >
Grand Prix Management Group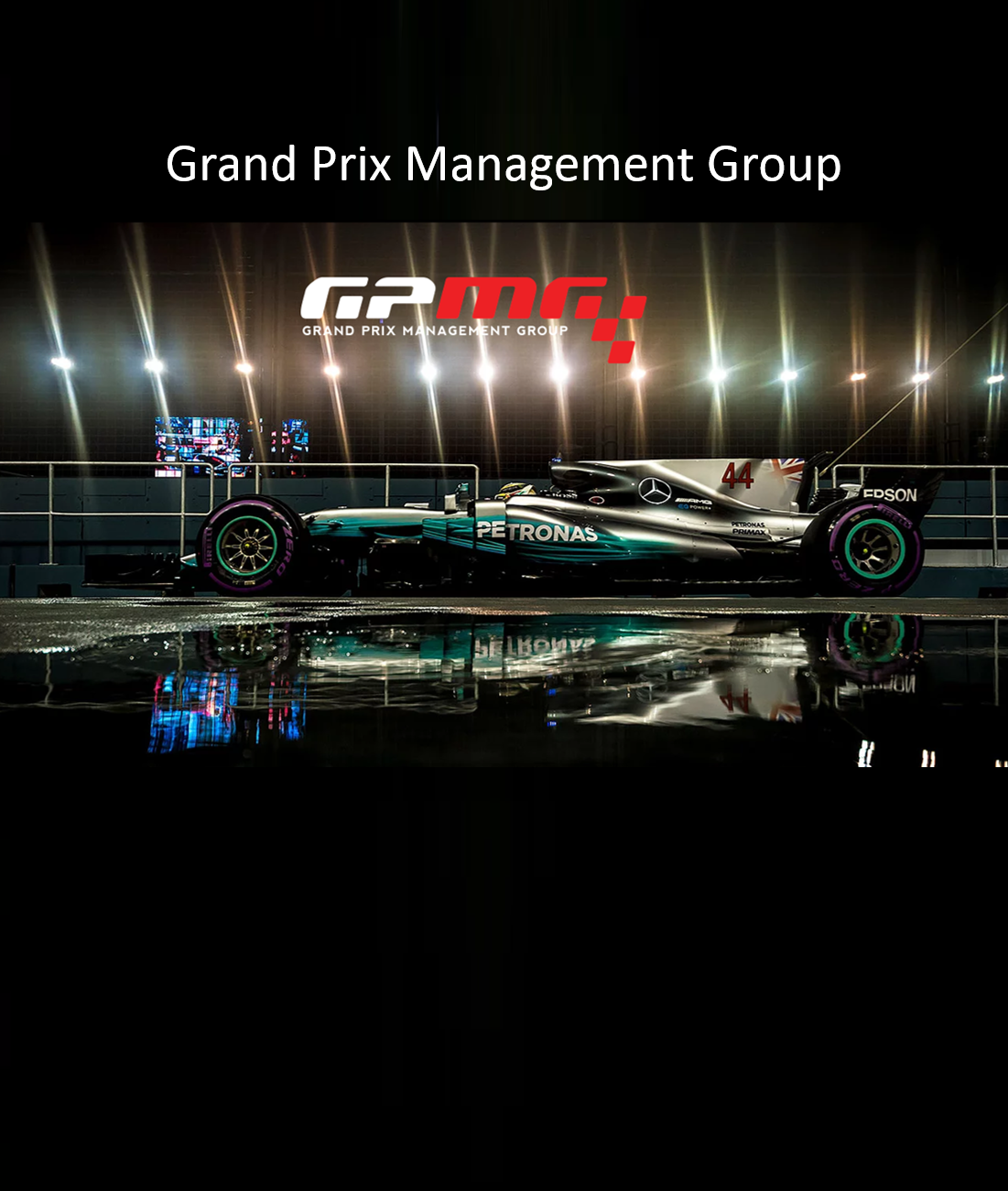 Grand Prix Management Group
The Grand Prix Management Group (GPMG) represents the commercial interests of the teams, drivers, and stakeholders involved in the FIA Formula One World Championship. They have been operating inside the F1 Paddock since 1995 during which time they have constructed more than $1Bn USD of commercial agreements in F1. GPMG's management team comes from Fortune 500 leadership backgrounds and F1 leadership roles. They have worked on behalf of both sponsors and rights holders, specializing in developing extremely high ROI deal models which allow many of their clients to engage in self-financing agreements or to construct substantial sponsorships with minimal budgetary impact.
AIM represents GPMG in discussions on sponsorship opportunities for both Formula One and Formula E for brands in China, Hong Kong and Asia. Sponsorship clients include BP, Microsoft, Unilever, FedEx, I Am Other, Red Bull, Phillips, Lenovo, Glaxo Smith Kline, and Hewlett Packard.
The ABB FIA Formula E Championship is the world's first fully-electric international single-seater street racing series. Consisting of ten teams and 20 drivers, Formula E delivers world-class racing to 10 cities over five continents, throughout the seven-month Championship season. Bringing racing rivalries to city streets, set against some of the most iconic skylines in the world – such as New York, Hong Kong, Paris and Rome – Formula E is racing, reinvented.
Please contact us for more details.