Media >
Four Seasons Magazine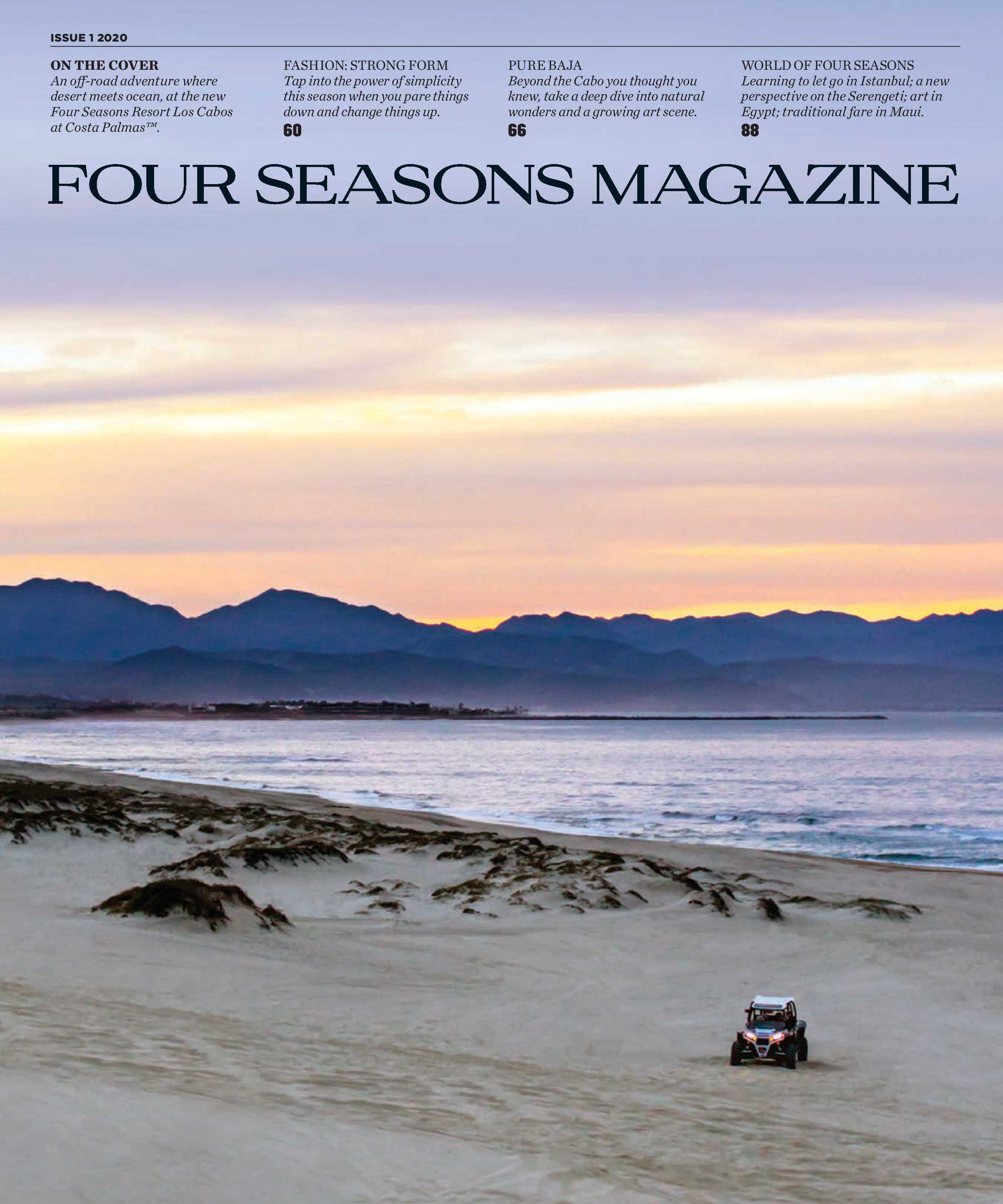 Four Seasons Magazine
Four Seasons Magazine brings to life the values and vision of Four Seasons and the discriminating luxury traveler. It shares the perspectives of professional storytellers, artists and experts from many different walks of life and parts of the world. The magazine is a worldly, warm, entertaining, energetic and sophisticated companion.
CIRCULATION
Four Seasons Magazine Distributed in 127 Four Seasons Hotels and Resorts and 52 Private Residences in 49 countries, Four Seasons Magazine caters to the world's most sought-after consumers with an estimated 1.1 million readers.
DISTRIBUTION BREAKDOWN
38% USA & Canada
22% Asia/Pacific
6% China
14% Europe
19% Middle East/Africa
4% Latin America
FREQUENCY
Quarterly issue (Spring / Summer / Autumn / Winter)
Please contact us for more information and advertising opportunities.