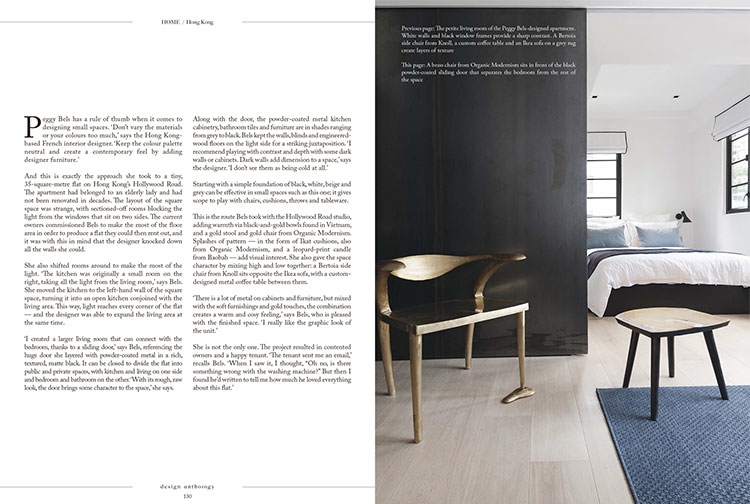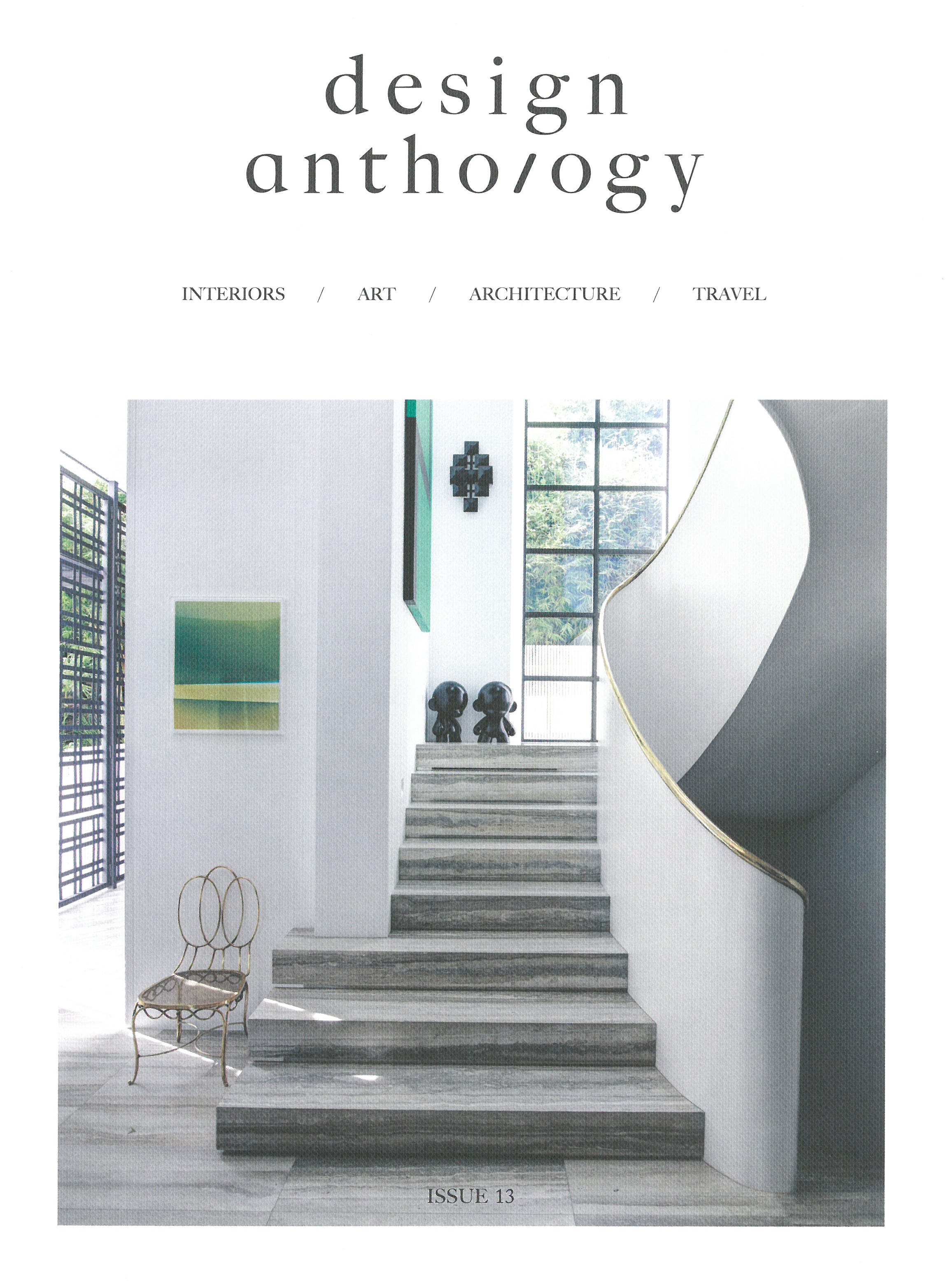 Design Anthology
Design Anthology is Asia's only luxury design magazine. Independently published in Hong Kong by Suzy Annetta, an Australian interior designer in Hong Kong, Suzy and her team have created the type of design magazine they want to read — cleaner looking than other design magazines, more focused in its editorial, and much more sophisticated in its tone. A reading experience that will transport you and inspire you.
Design Anthology's editorial concentrates on high-quality, informed and timeless design — not fads, trends or DIY — and is aimed at a sophisticated, well-travelled, discerning audience. Each issue features quality writing by an international team about the built environment — from macro to micro — with subjects ranging from urban planning and architecture to interior design, furniture, art and a travel section aimed at the creative class.
Only Design Anthology is available across the Asia region and is focused on a curated selection of high-end projects in the region or by Asian designers internationally.
Design Anthology does not look like a glossy catalogue to be discarded, but a book to be collected, treasured, displayed on your coffee table and referred to time and time again.
FREQUENCY: Quarterly
READERSHIP: 52,800
CIRCULATION: 16,500
DISTRIBUTION:
Selected bookstores & newsstands: 65%
Private Clubs: 10%
Five Star Hotels: 10%
Subscriptions: 7.5%
Controlled subscriptions: 7.5%
Please contact us for more information and advertising opportunities.